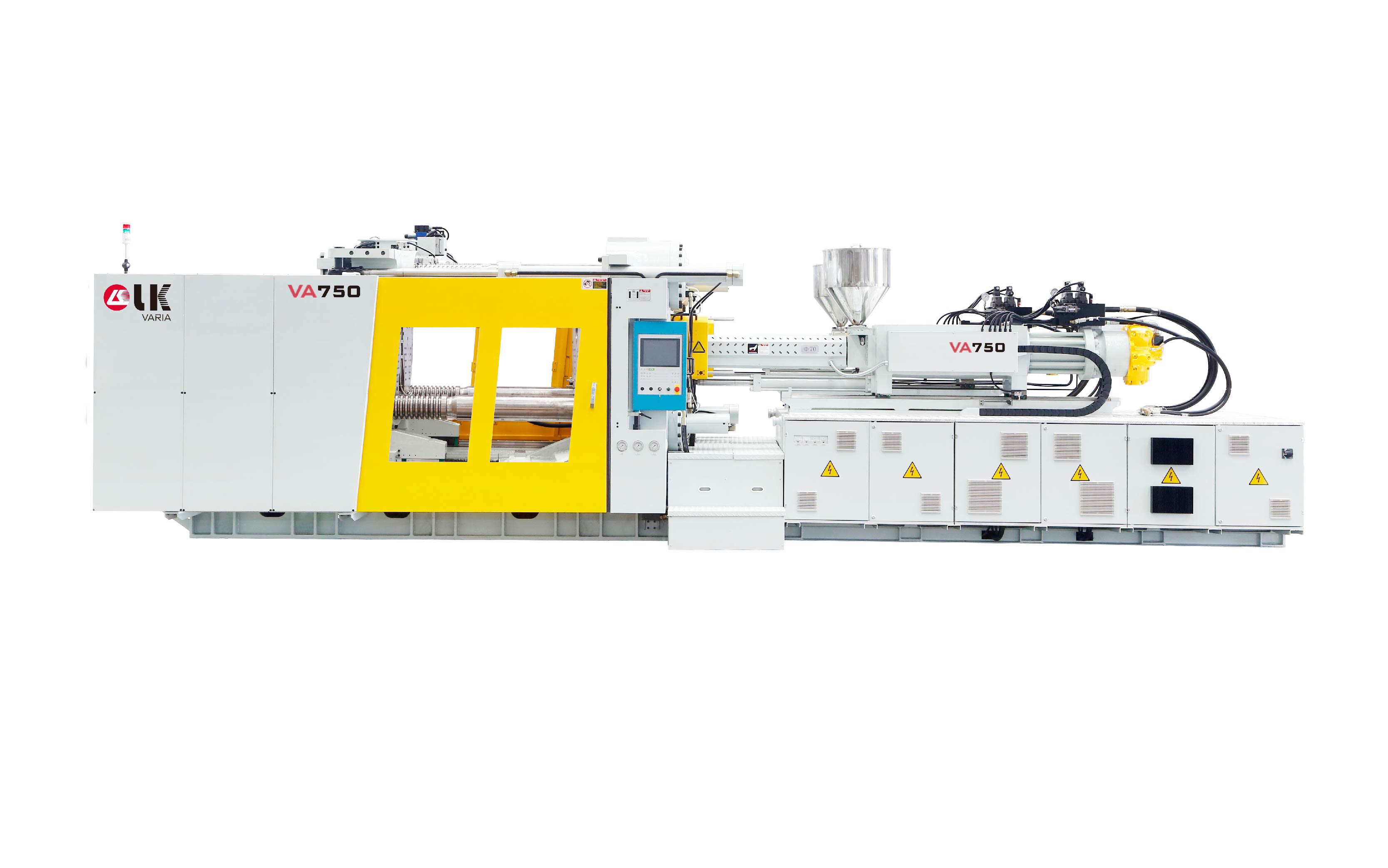 <2 style="display:none">Plastic Injection Molding/Moulding Mahines, Varia Multi Component Plastic Injection Molding/Moulding Mahine| LK Machinery India Pvt. Ltd. Pune, MH, India
For multi-color or multi-material plastic parts
LK injection molding machines can produce plastic parts combined with 1-3 color/materials which are commonly found in automotive lighting, internal trim, electrical appliances, household appliances and houseware. It integrates the servo energy saving concept and control algorithm.
Ultra large turn table with 2 - 3 position (option), suitable for different multi-color or multi-material plastic part.
Special platen and center rotor design allow large span support of turn table to provide stable movement and minimum deflection.
Integrated oil, water and air supply line with inlet and outlet.
Special option for multiple injection position. The carriage can shift from side position to center position.
Single cylinder injection unit with high precision and low inertia.
Advanced control system with distributed I/O. High scan cycle enables multiple injection control.
Servo pump energy saving system for the entire system.
Clamping Force: 1,300kN - 18,000kN.