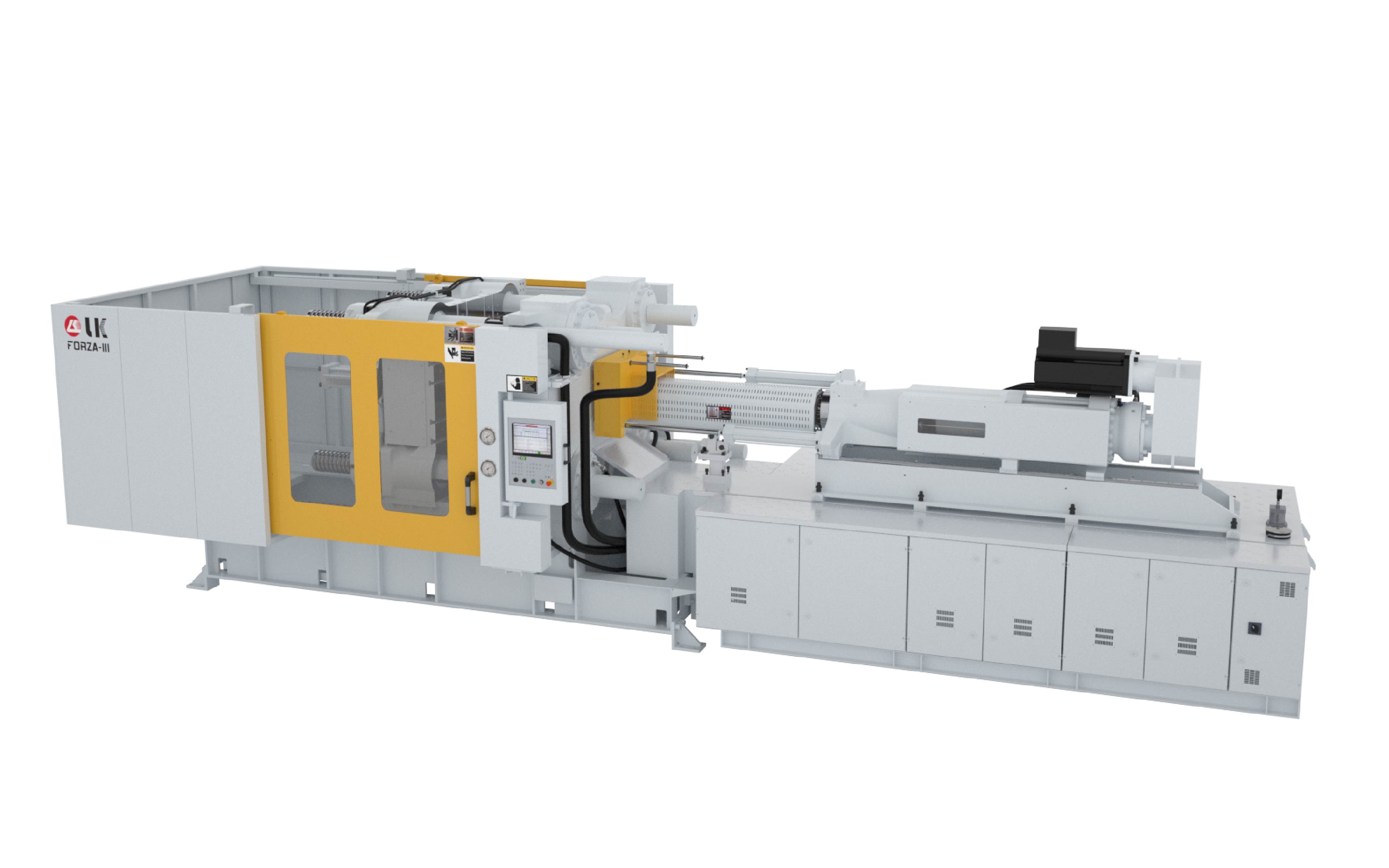 Plastic Injection Moulding Mahines, Forza Two Platen Plastic Injection Molding Mahine
Forza Two Platen Plastic Injection Moulding Mahine, LK Machinery India Pvt. Ltd.
A versatile and efficient FORZA two-plate plastic injection moulding machine for large parts
The compact Forza two-plate injection moulding machine will let you enjoy the freedom of a small footprint, multi-functional process capability, and tonnes of application-oriented add-on modules that sophisticated processors are seeking.
The new two-platen clamping design provides the most moulding space while having the smallest footprint. 
Flexible and modular machine clamping and injection matrices, including plug-and-play modules, are perfect for diverse markets and applications.
very good dry cycle performance. First, servo pump technology was applied to large tonnage two-platen platforms, resulting in significant energy savings. 
Linear guide rails for clamping and injection motion support
Single cylinder injection unit guarantees the good injection performance.
Clamping force: 450Ton - 7000Ton.