IMPRESS & D-Series (Cold Chamber)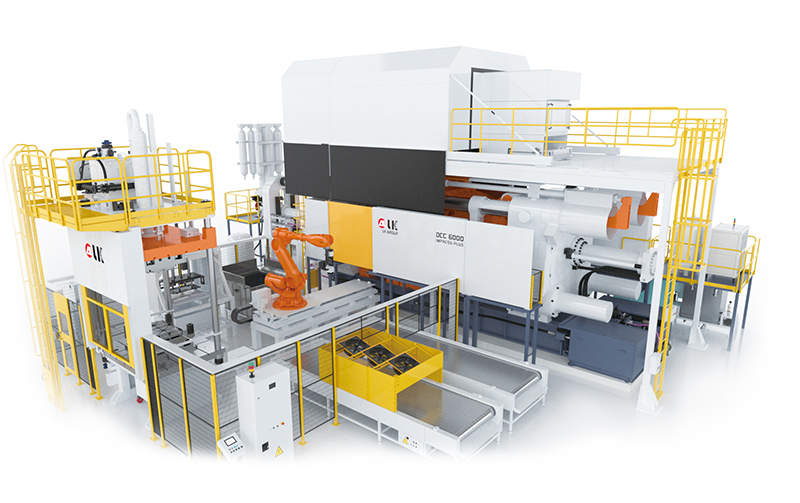 Cold chamber die casting machine including integration of extensive experience and latest technology, for producing non-ferrous alloy such as aluminum alloy, copper alloy, magnesium alloy etc.
IMPRESS is our best-selling model for cold chamber die casting machine globally. It is improved from the extensive experience and will continue to serve the industry for many years.
Injection system is powerful, achieves 8m/s or above for injection speed.
Easy to use, with advanced control system including color LCD for direct control.
Energy saving, operating cost is low with high performance.
Flexibility is extensive with various options and peripherals.
Clamping Force: 1,300 kN- 90,000kN.
Injection unit: Tie-bar type or C-frame are both available.